"All the armies that have marched the earth, and quenched its soil with their blood. These boys of our passing days, and all their comrades in arms who are dust. The hordes of Genghis Kahn, the legions of Assisi, the bowmen of Assyria, all the children of today, and of unnumbered yesterdays. All the poets, all the tyrants, all the philosophers, and all the fools. All of mankind who have lived and labored on this planet since the beginning, all have come from this microscopic egg, many many times smaller than a mustard seed." –In the Beginning, 1937 (USDA Extension Service, Division of Motion Pictures)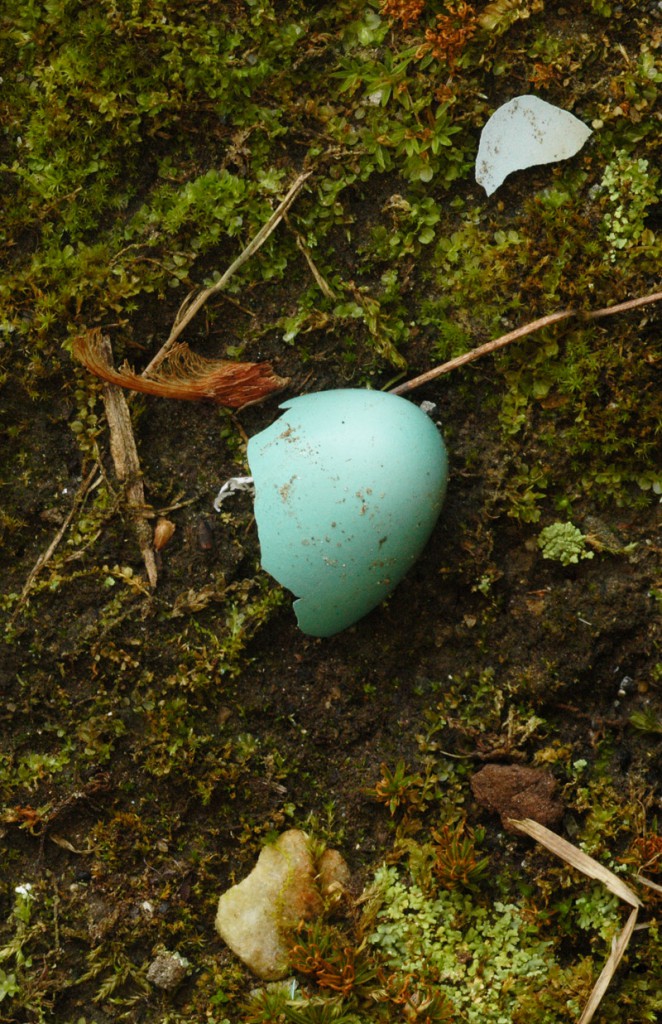 I found this robin's egg nestled alongside a maple seed, each playing their role in an unbroken chain stretching back billions of years. It reminded me of In the Beginning (1937) which is preserved in the excellent Prelinger Archives. Don't watch the linked movie unless you can stomach a bit of leporine vivisection.
While science has understood the mechanics of life in broad strokes for centuries, we are still grappling with the implications. Of all the different forms that life has given rise to on this planet, should we be so surprised that human technology is among them? Next to the intricate beauty of a seed or an egg, our tools are crude and simple beings.